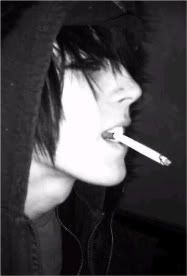 Z A N E ~ L U C A S ~ W I L L I A M S
~ ~ ~
How did you run into a door that's wide open? Get ahold of yourself. I tripped and fell so deep I can't come down.
~ ~ ~
Zane shrugged when Zoey asked where Madison and her brother where. He was a little too last in thought to respond to anything anyone said to him. That was until he heard his voice. He cringed at the unpleasant noise that escaped Darren's mouth, which was only his voice. He smiled when he saw Madison and pulled her into a hug then kissed her,

"Hey, babe."

he smiled then glanced at Madison's brother with a mocking smirk. Before pulling her down onto his lap and wrapping his arms around her,

"Okay, now that everyone is here, what's the plan for the day...hopefully it involves pushing "Speed Racer" off in the middle of an intersection...so I can show him how a real sports car runs...and hits."

he spat before putting his cigarette out in the sand.