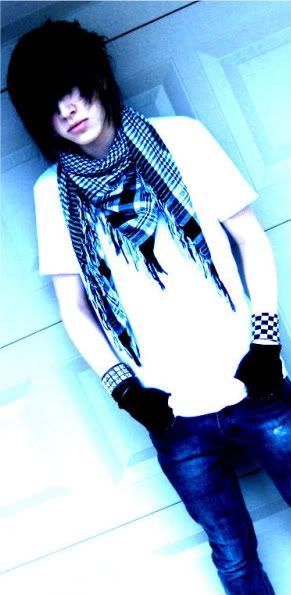 ♂
Darren
•
Michael
•
Thomas
♀
§ § § § §
Looked down my window to the world below. Move so fast, but it feels so cold, and I am all alone, Don't let me die, I'm losing my mind. Baby, just give me a sign.

Darren galnced at Lannie and smiled,

"No thanks...I'm good right here."

he smiled and splashed the water at her playfuly. Then his luck only got worse in the near distance he could see a large wave in his direction,

"Damn it..."

he muttered. Chills ran up his spine as the refreshingly cold salt water smashed him in it's waves. He came up spitting out the overly salty water and grainy sand. Rubbing his eyes his unamused expression had kept everyone else entertained. Standing up finally gaining his balance before another wave smashed over him, and the process repeated. Finally, managing to relief himself from the ruthless waves. He huffed and looked at Lannie,

"Looks like I have no choice now...hu?"

No one had said much to him since he had arrived except Lannie, that's usually how it went when Zane and himself were in the same area. Darren, usually quiet, had a lot to say and could hold up his own in both an argue or a fight. Though, Zane had those same qualities. He smiled at her laughing again, the realization that he was just owned by several waves was dawning on him. His smile widened and his light blue eyes practically matched the clear water.