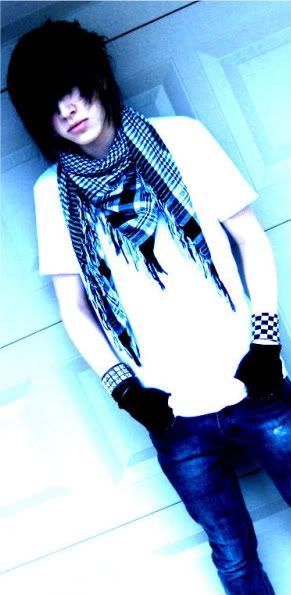 ♂
Darren
•
Michael
•
Thomas
♀
§ § § § §
As the keys went out of tune, I heard a voice I never knew. The song it sang was never you. Never you.
Darren frownded, "College...split up...our group splitting up? I highly doubt that...I can't see us being split." he admitted honestly.

"No matte what, Jordan. You must always forgive your best friends...and your family. No matter how huge their fu.ck up maybe. Forgiveness, it's key to everything. I honestly...forgave Zane days after the fight..."

he looked hoping Jordan would remember his advice when he found out the news of Lannie and Zane's mistake. Darren was the one everyone went to for advice. He was smart and full of wisdom beyond his own age. Everyone knew that, and when he said something or suggested something most took that and kept it. Because he ended up right in the long run. He was use to be right.

"No matter how mad...you always forgive. Being a kid again, Jordan. That includes forgiving instantly. That's one part of the child me that will never grow up. The power to forgive it stronger and much more easily found in the mind of an eight year old...rather an eighteen year old, Jordan."

he said closing his eyes to catch the rhythm,

"Being a child again also means being honest."

he added. Opening his blue eyes they locked on Jordan, wondering if he truly would take, agree, and listen to what he said. He could feel his body going numb again, discretely he moved his hand looking at it, it felt strange. Quickly huffing for a simple breath his eyes watered, shaking it off he forced a tired smile. Something was off entirely with Darren and his normal bodily functions.

"H-hey, Jordan...If I tell you to take me to the ER at some point tonight...please do it...with the quickness...okay?"

he managed to get that out. The air felt like it was becoming thick and water-like.