I've convinced myself Sam's bi. Because seriously.
Seriously
. Kurt and him would be the cutest couple
ever
. I am convinced of this. I mean, Kurt is fierce, fabulous and adorable, loves Judy Garland and Broadway, is a bitchin' mechanic, cares about his family (but mostly Burt), and does not take s**t from anyone and Sam is a total nerd, speaks Na'vi, likes astronomy, has no problem with singing a duet with a gay guy thereby bringing bullying from others onto himself, is generally chill and awesome, does impressions of James Earl Jones, and honestly does whatever the hell he wants without shame no matter how people will view him. TOGETHER THEY WOULD FIGHT CRIME AND PREJUDICE AND HATERS AND RULE THE WORLD.
Also, this out-of-context shipping .gif is he most perfect thing in the universe, bar none, no contest, period.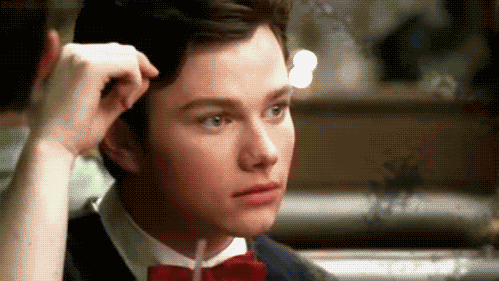 In closing, send me good fanfics and I will love you forever.