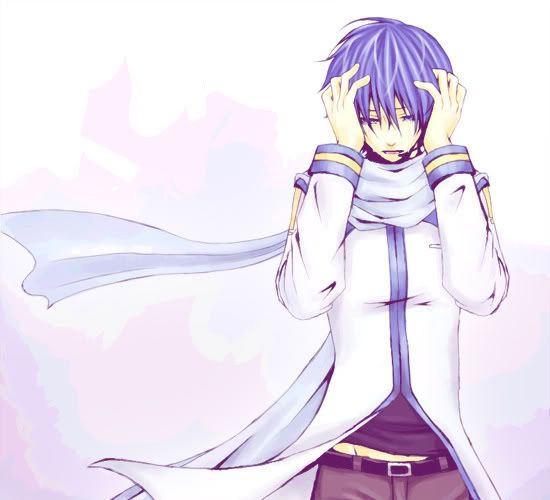 Noctus on the other hand had told to captain to head off then stood near the edge of the boat resting his arms across the bar, he watched the waves and sighed. His hair blew in every direction and he scanned the water. He looked as if he were in a deep thought. Of course he was far away from the group. "Nova...you idiot..." he thought slightly annoyed, she was always so kind and welcoming...to everyone. His uniform was like a large sign...that he was dangerous. He closed his eyes remembering the day he learned about the palace guards...and the day he become one.

"My Name is Noctus Bakaito, I'm fourteen and I have no family, and I have been studying the arts of knights and warriors. I'm in year nine of school and get all A's, and I have no family. I've started training in the weapon fields of swords, guns, bombs, and several types of karate." he stated to one of the Knights of the Moyen Palace.

It was odd to see such a young boy, who was so smart and formal...polite might they add. Ask for a job being a knight...a killer. They notified him several days later, after doing various background checks on him, and said he had the job. He started his training the next day, and was also given a class E uniform and a room to stay in. Provided with food and an education, Noctus considered this place to be a haven.

On his fifteenth birthday, Noctus was declared a class C solider was given a brand new uniform, he was moving up ranks faster than most Knights in the palace, that day he was also introduced to the Rukia family, and there stood a strange little girl. She looked no older than him, having long green hair with big aqua green wondering eyes, he could have sworn she had some type of mental issue...ADD? Maybe.

Noctus smirked as he saw her twirl around as the elder head Knight introduced him. He saw the happiness in the girl...he saw a true child in her. That was something he had given up...for survival...his childhood. He lost that when he chose his new lifestyle.

Several months later he ranked to class B...then by the end of the year he was class A and signed to be Nova's Knight. He was the youngest class A knight in the palace and soon took over the elders job when he passed away.

He learned a lot about Nova though, she was so...strange. She also gave back a piece of his childhood, that he didn't get to experiance. They were always together, he was her only friend and she was his only friend. Simple as that. Though, he saw her kindness and how she'd reach out to others, while he'd stand around and be called the scary guy. Something, he thought never changed and still they never did...

He shook his head and sighed, the waves were crashing and his still found himself alone, he glanced at Nova who appeared to be telling Yuki, Aidou, and Jinx a grand story from her past, and explaining the kingdom to them. None of them really seemed to care, though. He turned away and looked at the two empty spots next to him. He new Nova would have no trouble in finding love...unlike himself...he'd struggle...and possibly be loveless....for his entire life time.