Look: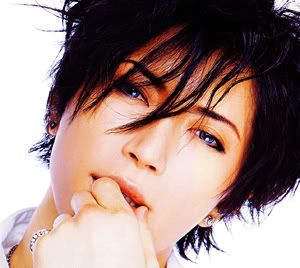 Username:
Miko-Mika
Characters Name:
Kaiiz Makoto Radford Stewart
Age:
23 years old
Personality:
Kaiiz is a natural sweet talker who enjoys playing around with the hearts pf other women or men, he is a flirtatious naughty boy who always ends himself up in some kind of trouble, though heres the thing, kaiiz doesn't drink nor smoke, he hates people who do it gives them smelly breath he says. Even so, kaiiz might be a sly little naughty boy he does have a heart, he just sometimes doesn't know if he could trust someone to actually show it to.
Sexulaity:
Bi-sexual
Short Bio:
Kaiiz was the first born in the stewart family,born and raised in italy for awhile then moved back home, being first born means he had a reputation to keep for his father being also the favorite. Being the favorite had some good and bad sides to it, for example when kaiiz wanted something he would always get what he wanted from his family, however when kaiiz had to represent his family he had to act like a prince with no flaws,meaning getting the best grades,looking the best, being the strongest and being a gentlemen, which was hard for kaiiz since he had problems with his flirting habbit,and mistakes do happen in everyones life, his father would usually yell at him then forgive, it was a quick "I hate you for a few seconds then i love you again!" with his father but he loved his father but hated him as well for this arrange marrige crap.
Likes:
*Flirting
*dressing up
*going to fancy restuarants
*Hardcore love
*spicey food

Dislikes:
*Being told what to do
*Sour food
*retards
*lectures
Other: Kaiiz had a hobby of singing and dancing so if your lucky you might cath him doing some funky dancing.
http://www.gaiaonline.com/forum/barton-town/you-can-t-make-me-yaoi-arrange-marriage-o-a/t.53371405_1/