xxxxxxxxxxxxxxxxxxxxxxxxxxxxxxxxxxxxxxxxxxxxxxx
.:: More OCs - Symphony::.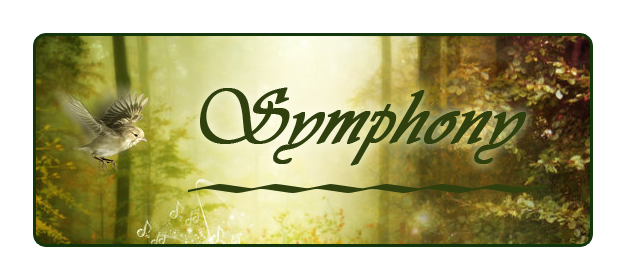 Lico and Jennet: lots of money... no brain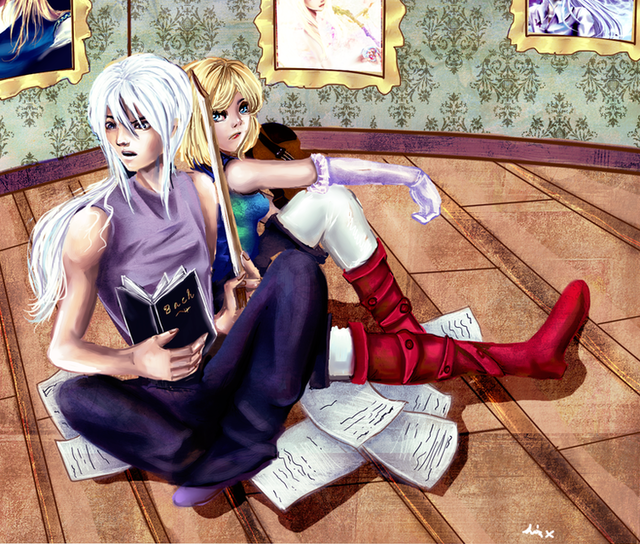 Lico: "What do you mean, A flat?!"



xxxxxxxxxxxxxxxxxxxxxxxxxxxxxxxxxxxxxxxxxxxxxxx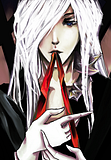 Liquox/ Lico (Symphony): [o] [x] [o] [gallery]

Age: 182
Gender: male
Eyes: dull green
Hair: white
Height: 6' 2"
Weight: 165 lb
Occupation: Professional violinist, formerly street fiddler
Weapon of Choice: nothing; keeps a gun in his top drawer behind the curtains
Quote: "Tonight Madam, you are divine."

Description: Lico was a street fiddler back in 1847. He didn't have any talent, his clothes were too big, and upper class ladies cringed at the sight of him on their street. On New Years Eve, Lico went into a bar and got shot by some lady's husband who mistook him for "the other guy". (The actual other guy got away and married the lady after the husband was arrested. This is a lesson on karma.) His body was dumped down a well, but so were the local mad scientist's chemicals. As a result, Lico woke up 20 years later with a head full of white hair and a broken violin.

Through the decades, Lico made a name for himself. Now, instead of lifting up their skirts, wealthy women flock to him like pigeons. Lico doesn't mind older women, but past experience keeps him from socializing with married ones. As much as he likes women, Lico has bad luck. When he falls in love with a girl, she ends up dead within the year. This makes him prone to shooting things with his pistol -- mirrors, doors, potted plants, occasionally himself -- but since he can't die via gunshot, it just leaves a mess for someone else to clean up.

Lico is forgetful to the point that he can't remember his real name. He hired a girl named Jennet to keep track of his affairs. (This includes getting him out of unwanted engagements.) At all times, Jennet keeps on her a pistol, a syringe and a pouch of water from the original well, because Lico's reputation has earned him many enemies (rival musicians, former managers, spurned ladies, angry relatives of spurned ladies...and occasionally, himself) and he tends to stop responding after losing too much blood (normally a result of getting shot; the syringe and the well water are for waking him up).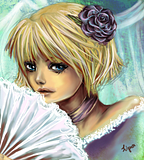 Jennet Louise (symphony):[x][gallery]

Age: 18
Gender: female
Eyes: blue
Hair: blond, short
Height: 5' 5"
Weight: 120 lb
Occupation: Lico's manager and friend
Weapon of Choice: the miscellaneous things she happens to be holding
Quote: "Lico you failure! That violin is worth more than you!"

Description: Money greedy. She knows about Lico being technically an old man, but that's none of her concern. Jennet does not like Lico romantically, but she will pretend to in order to save his butt when he accidentally gets engaged or married. (He has to pay her extra afterwards.) She gives good advice, but Lico never listens, and tapes him to the ceiling when he tries to shoot himself.

Jennet doesn't like Dr. Siegfried, and initially didn't like Julius. This, however, fades with time, and she eventually learns to care about the guy. Still, as Julius doesn't pay her salary, Jennet puts Lico has her first priority and Julius as "puppy that fetches".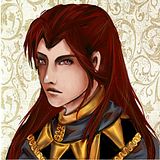 Julius (Symphony): [o] [x] [o] [gallery]

Age: 23
Gender: male
Eyes: purple
Hair: red
Height: 6' 0"
Weight: 160 lb
Occupation: Royal cellist
Weapon of Choice: saber
Quote: "You? Against me? In your dreams."

Description: Julius is the royal cellist, and the only royal musician in the land. His father was a friend of Dr. Siegfried, so Julius grew up watching the doctor's research. When he discovered that Lico was the missing piece, he trapped the violinist and brought him back to the doctor. Jennet managed to save Lico, but not before stabbing Julius in the chest. With two unconscious men at her feet and the king's men approaching, Jennet had no choice but to take Julius with her.

Despite their meeting, Julius is fond of Jennet. This resulted from a combination of gratefulness for not leaving him to die, and respect for her ability to save Lico's worthless butt. While Julius doesn't like Lico, he's not above helping out occasionally. While not as good of a musician as Lico, Julius is smarter, craftier, and a better swordsman than the violinist. (In other words... he's manlier)

xxxxxxxxxxxxxxxxxxxxxxxxxxxxxxxxxxxxxxxxxxxxxxx