I will show you some of the art works that my great friends made for me:
One of my favorites, it was made by a beloved friend of mine, Alyssa Freak. And of course, I'm posing with Izzy her little kitty
4laugh
Another Art by a nice friend, thanks so much Kitty.
I have lots of great friends, and they are great artist as you can see. Thanks so much Kasey.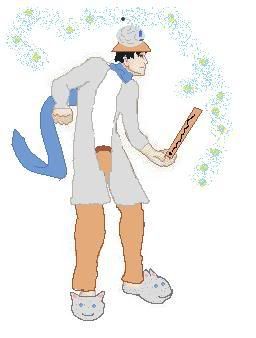 One of the best works, thanks Mr.Pepsi.