Well yeah...let me introduce myself... I'm Nidia from Argentina, i have almost 20 years.
I like: anime/manga, movies, art in general, makign comics and drawing(anime,american and realistic style), read any kind of book, mostly the terror, fanatsy and sci-fi ones, writing poetry and short storys, play rol games(vampire the masquerade) and video games (silent hill), fashion in general, coocking, coctails, parties, esoteric stuff... and I TOTALLY LOVE INDUSTRIAL AND CYBER MUSIC/CLOTHES *w* , but i also like to learn and hear other styles C: I love to met new people so.... what are you waiting for contact me?? ;D
hate: not much things..... umm... the anti-anti people (like the ones that hates u because u discriminates...that is stupid cause they r discriminating too @_@)
Emos,glams and other ppl... i don't hate them!!! but is difficult to me and they to understand each other...u_u!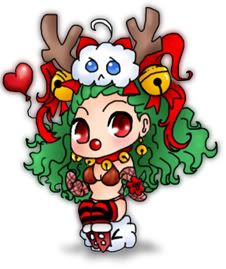 I'm Open to

ART TRADES

send me a PM <3