This is the account/avi that was banned.



Animalia~



Triplets~ Me, Chen, and Soulie :3



We are drowning. D8



Wedding of a friend's. Haha. It was funny, there was like a priest, and all those other people. XD I'm anime123_xxx here. This is the account that was hackked. I'm all noob. XD



Twinnies :3
Me and Soulie



Me and Chenny



Me and hotaru



Me and Soul again XD



Oh my. ZOMG. XD I this is the Zen Garden with that doll.



Too much cones. Glitch.



man, I love this. XD I think this was the first time I used that photoshop. XD



One of my avi before. :3 I drew it and color. Blah-blah. Haha. The Corroded Cross



Glitch again!!



CHEESE!



The Borealis or something like that.
Me and Gladylyn :3

Another Triplets
Happy Halloween?? XD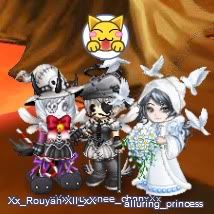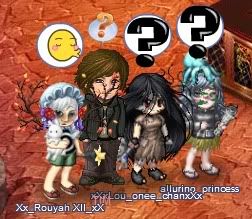 Oh my.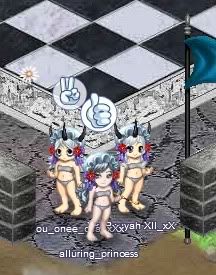 Haha. Lava, don't eat us!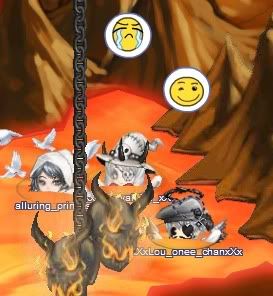 Slumber Party. XD



And my Rock Band. XD Hallelujah!!



And one of my drawing using tablet. Hahaha.