I finished that stupid picture I was working on... I had to put a hold on it because I didn't have the right color of markers...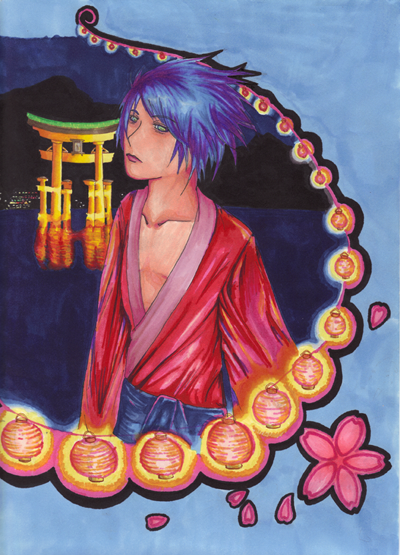 That might be what I'm entering in the Anime Art Show at school. That, or another variation of it because this one's a little messy. I don't know if I'm going to put kanji on the lanterns, or what kanji to pick. I honestly don't want to mess with it anymore because it took forever.
gonk
But if you have any comments or criticism, please feel free to post and I might change it up or make another draft.
Oh, and tell me whether you think that's a guy or a girl. xD