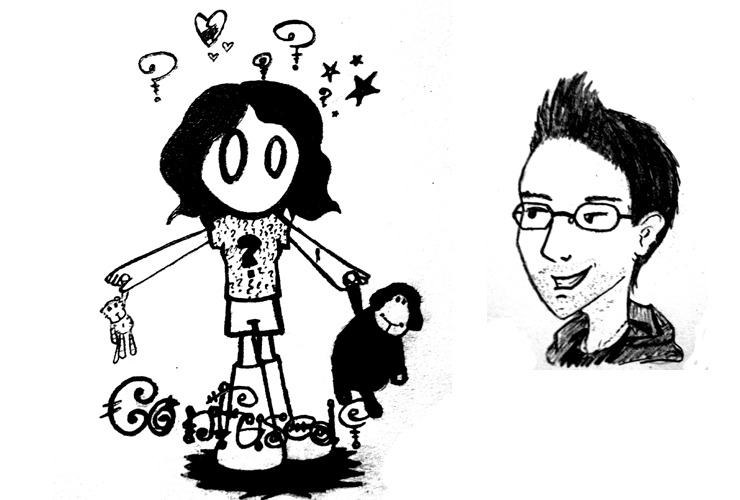 LITTLE TIGER SYMBOLIZES MY EXBOYFRIEND, BLACK SHEEP SYMBOLIZES MY CURRENT BOYFRIEND AND BEST FRIEND.
THE HEAD IS A SKETCH OF MY EX.

I'VE NOW BEEN WITH MY BOYFRIEND [BEST FRIEND] FOR ALMOST 3 MONTHS [WILL BE 3 MONTHS THE 16TH] AND I CATCH MYSELF THINKING OF MY EX DAILY. HELL, SEVERAL TIMES A DAY. HAPPENS ALL THE TIME THESE DAYS. I MISS HIM, ME AND HIM WERE SORT OF FAIRYTALE LOVE. WHILE MY CURRENT RELATIONSHIP IS SORT OF... I DON'T KNOW, JUST LOVE?

I STILL LOVE MY EX, BUT I HAD TROUBLES IN THAT RELATIONSHIP WHICH MADE ME BREAK UP. I NEVER QUITE GOT TO GET OVER HIM THOUGH. SINCE I SORT OF HAD PUT UP MY MIND TO HIM BEING MR. RIGHT-FOR-ME! OH WELL...
MY CURRENT BOYFRIEND IS SUFFERING BECAUSE OF MY ISSUES. I DON'T KNOW WHAT TO DO FRANKLY. HEH...