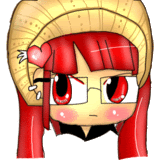 Intro : You, kitkat, of all people, are a religious fanatic? Naw, Im a JESUS fanatic! :']

Story : If you haven't heard, its the term used while dealing with Jesus's second coming. And what makes me talk about this? Well, because he's coming sooner than we think . And what makes you believe that?

1. You know the feeling when u know its going to rain? Dark clouds, birds flying away, etc. You just know and feel its going to rain.

2. Bible. "And there will be great pestilences, earthquakes, wars and rumours of war..." I haven't quoted the complete scripture, since I'm in a hurry. But I'll be back to update this entry when I can. These recent earthquakes and tsunami's really got me thinking. I also read a book, on this lady who had been shown a vision of the rapture. And in it, was her 10 month old daughter. She looked quite mature at that time. This vision was in 1992 or so. Now its 2010.

3. When u switch on religious channels on tv, or check the internet these days, you see people preaching about the tribulation, and how to survive during the tribulation. I believe its God trying to warn the people about what's to come.

And why do I take this seriously?

Too many things have happened in my life to doubt God's existence. After getting the Holy Spirit, I never doubt God's existence. And with that, I say that after his returning a second time, I dont think there'll be another opportunity as the one you have now. Indeed, its high time we took stuff like this seriously. I'm hearing lots of people say "Oh, I'll take baptism next week, it doesn't matter" "I'm too shy to go to the pulpit, I'll go next sunday". One of the scriptures in the bible that came to my mind after reading these statements talks about how you shouldn't make plans in the future, as if you know what'll happen in the future. Really, u could be dead by tommorow! [God forbid it]

And why can't I get saved during the tribulation?

You can get saved during the tribulation. But it'll be very difficult. You'll be threatened, tortured, to accept the beast, or the number of the beast. You cant eat, trade, etc, without that number. And if u get that number..well...Its over sweatdrop
What I want to say, is that it's better to face temporary punishment here and live in eternal glory, than to enjoy life here, and suffer eternally.

Who cares about all this God shizz? I just LOL at all this you've written

Well, thats your choice. My hands are clean, and I've said what I could've said.

Maybe you stumbled on this entry by chance, boredorm, looking for my private life details [xD] Or anything else. But please keep in mind what I've written here. It could be of grave importance in the future.

Never take the number of the beast, which is 666. Even if it costs you your life.